Why choose the Continuous Modular Pasteurizer de STERITECH ?
1. High flexibily
– temperatures, at the heart of the products, adjustable
* ≤ 90°C (hot section)
* 3 – 4°C (cold section)
– suitable for all types of packaging with different forms and sizes
– adjustable cycle times
– various elevators can be "by-passed"
– elevators can be loaded in one step out of two or three (according to product and time cycle)
– plate cycle time of 10 seconds (or more)
2. Modular design
– each section is an assembly of identical elevators.
– the size of each section is adjustable to suit your needs
– the temperature control can be independent per zone
3. Product safety and quality
– application of FIFO Principle ("first in, first out")
– All products are pasteurized in exactly the same way
– plate traceability
– no overcooking of products in the event of a line stop
4. Savings
– no waiting time : the products are fed into the pasteurization section without delay
– products do not cool as they are processed immediately
– greater product homogeneity and quality
– fully automated pasteurization line
– reduced floorspace requirement
– energy savings and recovery
5. Increased capacity and profitability when combined with Serial Tower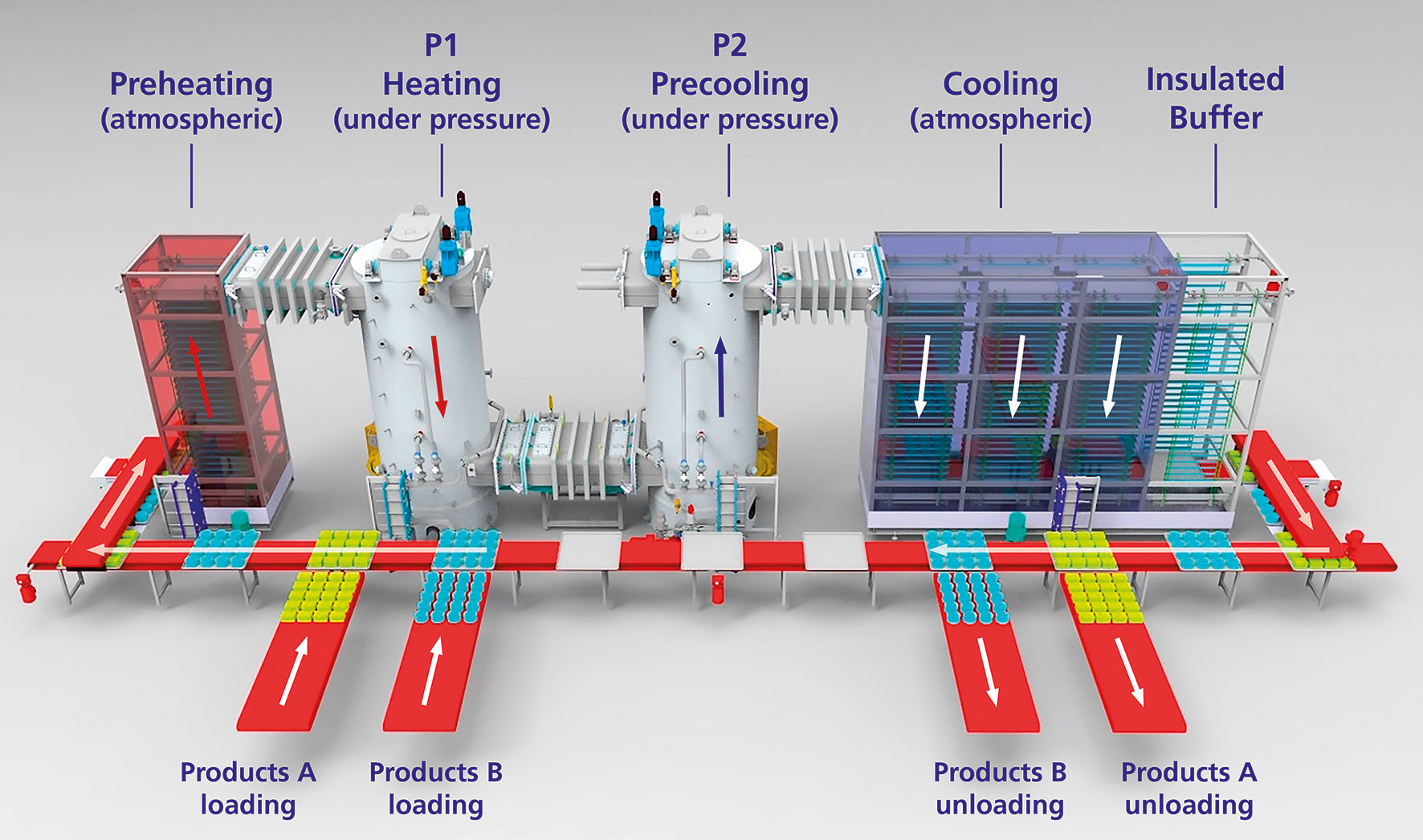 Immediately our demonstration