What is the serial tower ?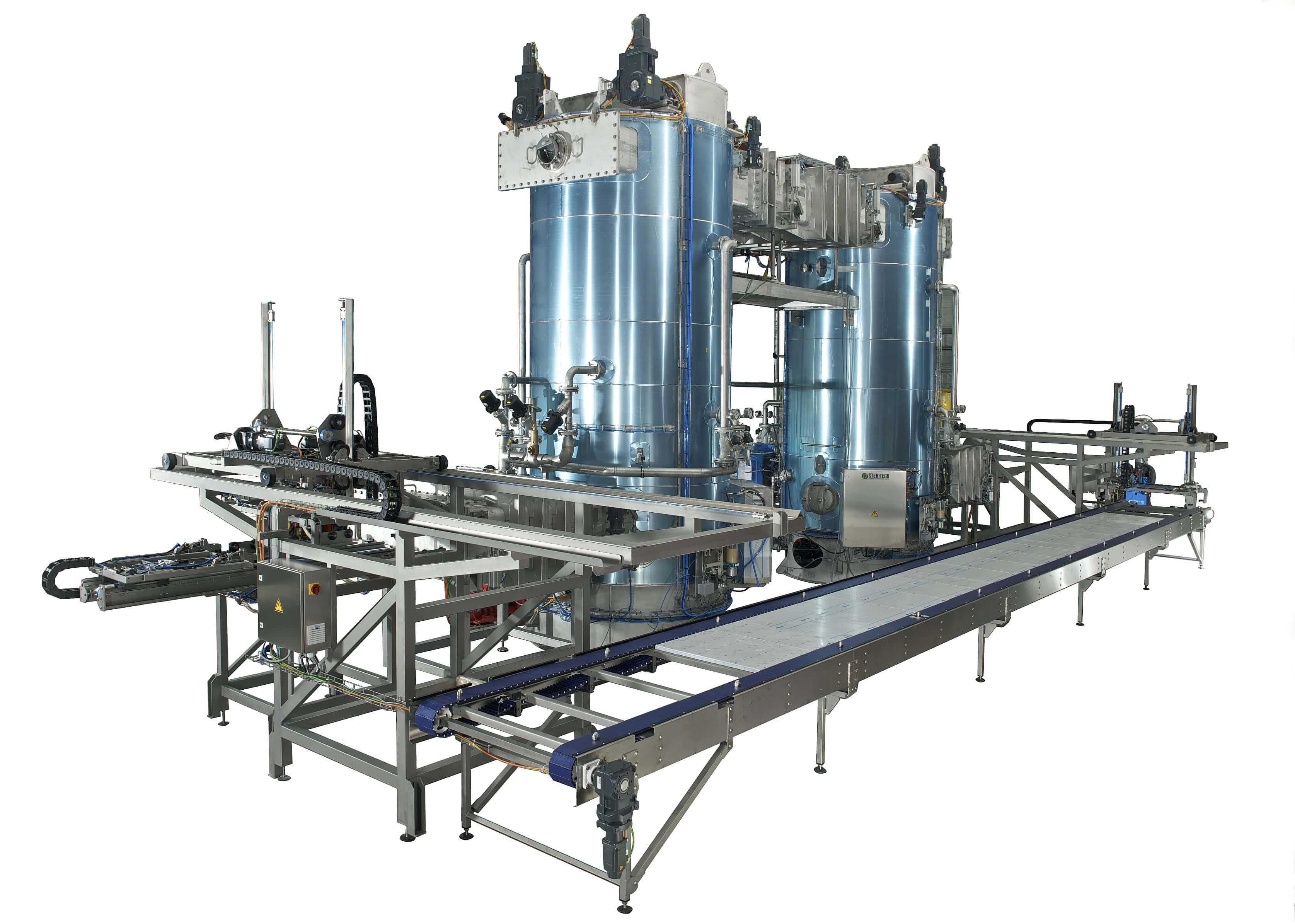 Serial Tower is made of 2 vertical towers, one for heating your products, the other for cooling them. Your products move on plates in these 2 towers. The integrated automatic loading/unloading system is connected to the production lines, and ensures processing of your products in continuous flow.
SERIAL TOWER, THE MOST POWERFUL CONTINUOUS PASTEURIZATION/STERILIZATION EXPERT SYSTEM FOR FLEXIBLE PACKAGING IN THE WORLD !
Your products are packaged in flexible and fragile containers, and you wish to fully automate their pasteurization/sterilization process. Our Serial Tower has been designed with the support of the European program Eco Innovation. It has recognized cost-effective and environmental benefits, compared to the other products on the market, and it is the ideal solution for you !